Rubber and Plastic Processing
If you are looking for a custom made rubber and / or plastic part, then Product Solutions can assist you with that.
In addition to machining rubber and plastic parts, we also offer the possibility of designing and producing extrusion, compression and injection molds. 
The challenge for obtaining your perfect rubber and / or plastic component lies in releasing the product. Fortunately our experienced engineers know this technology to perfection. This guarantees you a great end product.
Do you want to know more about our options for making rubber and plastic products? Then contact us by telephone or request information via the contact form.
Our production techniques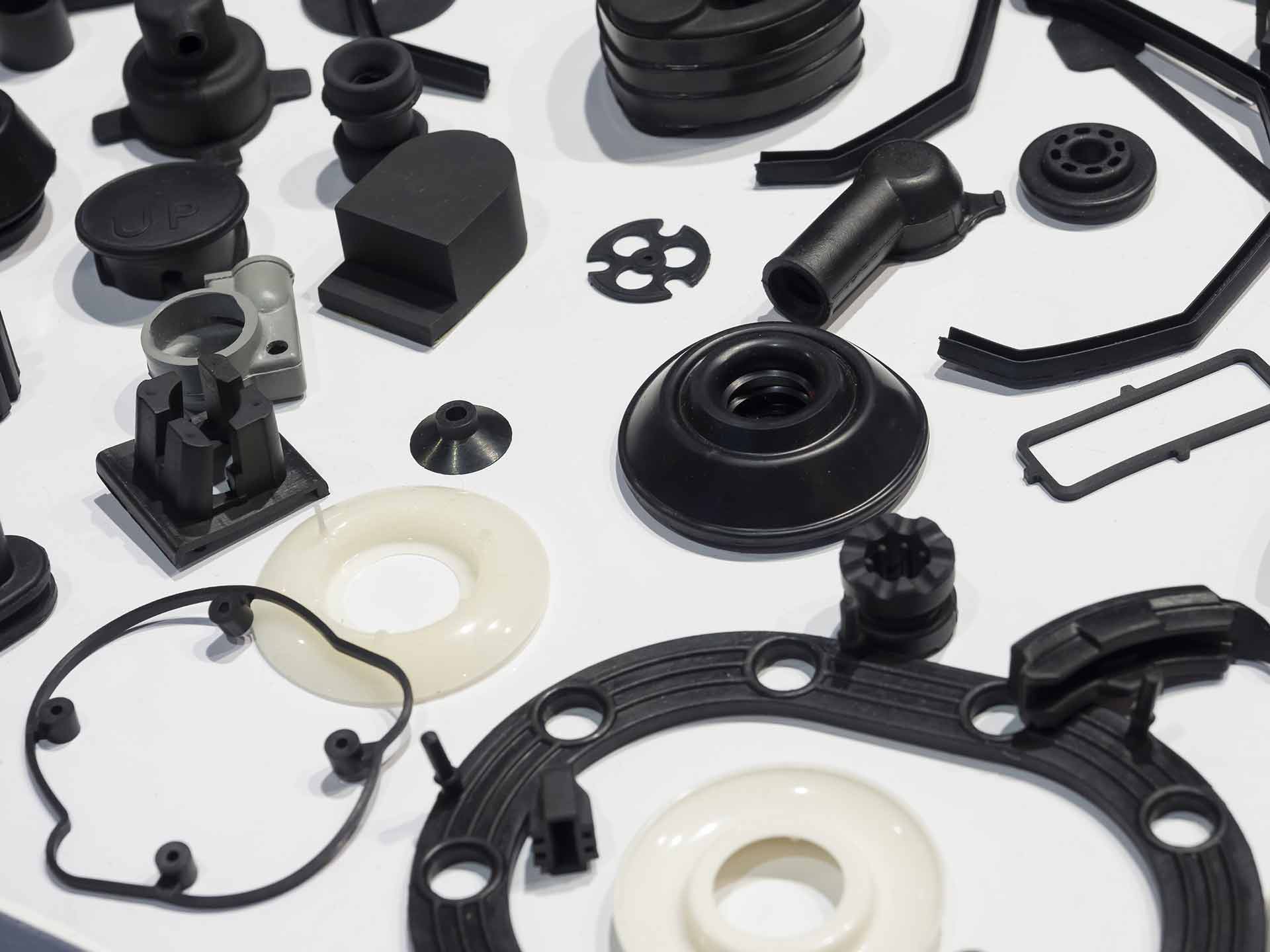 Hereby the molten material is poured into the mold, after which it is closed and compressed under high pressure.
The molten material is injected into the mold under high pressure (up to 2500 bar). This method is ideal for complex products with a large purchase quantity.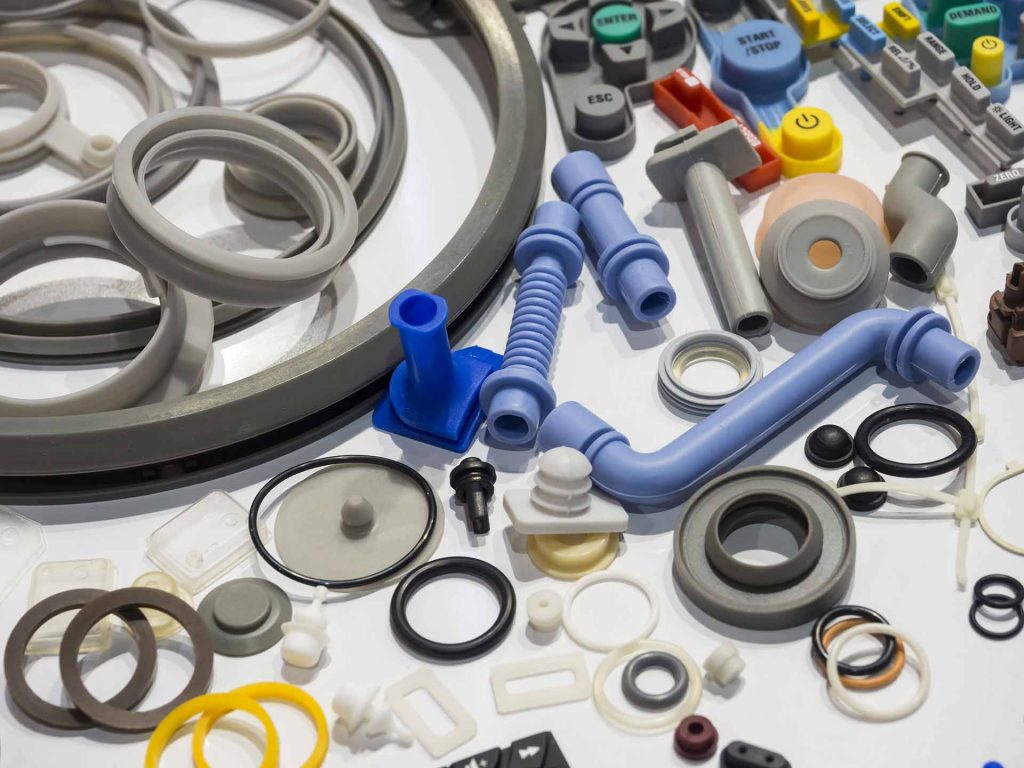 CNC- or conventional controlled machining
Hereby your product is machined (turned and / or milled) from staff material. This machining method is comparable to that of metal parts and ideal for saving mold costs.
In this process, the molten material is pressed through a mold under high pressure. This method is therefore ideal for longer products. Various materials can be used with this method, such as; Silicone, TPE and TPU, EPDM, SBR, NBR, FKM / FPM (Viton), HNBR etc.
During the entire production process, we carry out strict quality controls.
With this we ensure that your product retains an optimal and constant dimension.
If there is any wear on the mold or mold, we will immediately replace it.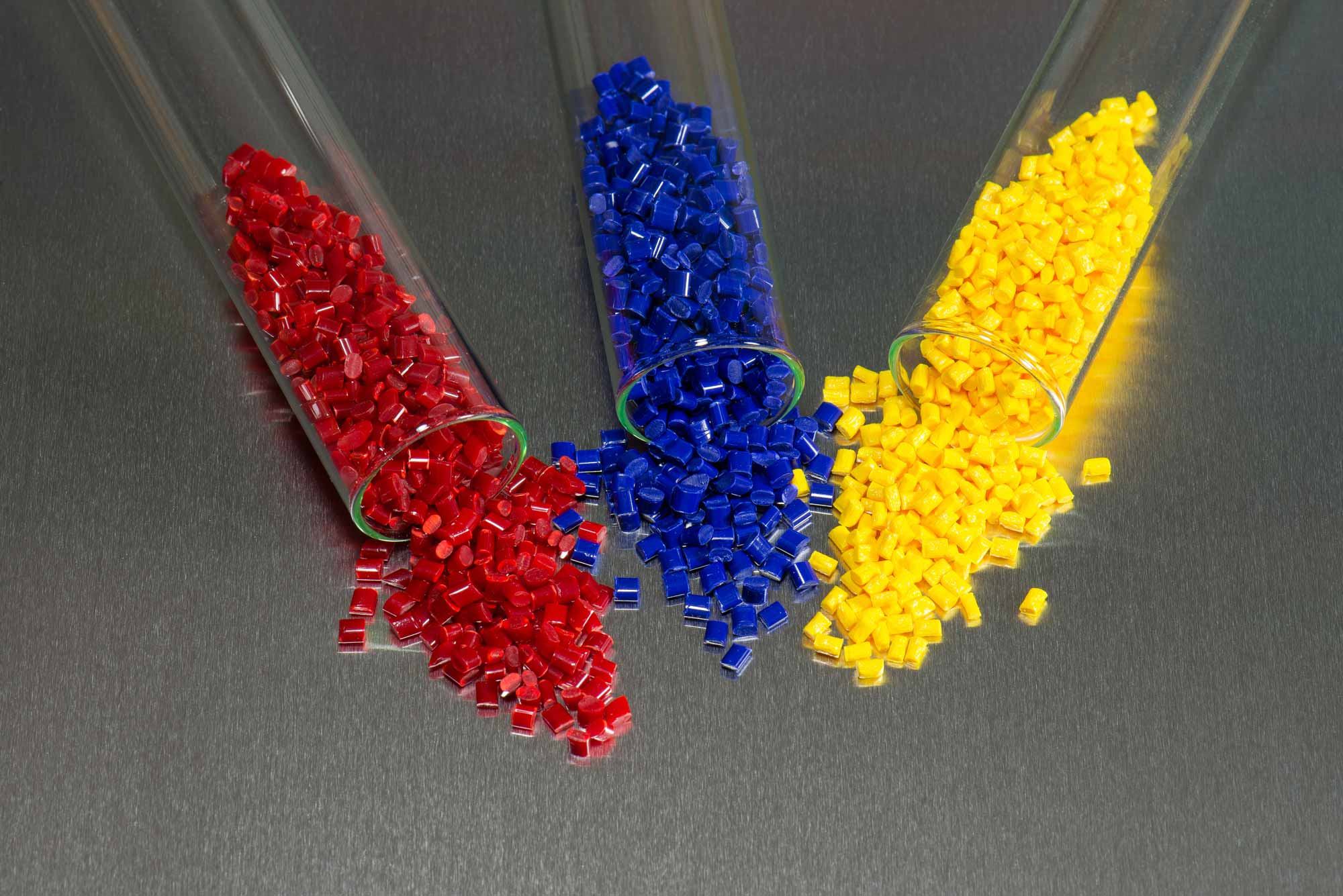 For the realization of your rubber or plastic product and to guarantee its operation, it is important that the correct material type is chosen. Our engineering department is happy to advise you on this.
Materials that can be used are;
- PP (Poly-Propylene)
- PE (Poly-Ethylene in high and low density)
- PS (Poly-Styrene)
- ABS (Acrylonitrile-Butadiene-Styrene)
- PMMA (Poly-Methylene-Methyl-Acrylate)
- POM (Poly-Oxy-Methylene)
- PA (Poly-Amide)
- Silicone (SI)
- NBR (acrylonitrile-butadiene rubber in many hardness)
Do you need rubber or plastic parts?
Product Solutions makes it possible!